Best for travel in Mexico
Mexico is a fabulous country with many places to visit. Indeed, between land and sea the choice is vast. Whether you are a fan of beaches, big cities, archaeological sites or volcanoes, there is something for everyone ! Mexico is a country of contrasts, full of colors and flavors. It's more than just tequila and sombreros, it's the perfect place to sip a cocktail on the beach and explore ancient ruins the next. It might be though to decide where to go on a country that has everything from beaches, mountains, colonial cities and well developed urban spots.
Renowned for its traditions, colors and diversity, Mexico promises its visitors a unique journey. Few countries can boast such a cultural and historical richness! Bordered by the Pacific Ocean to the west and the Atlantic Ocean to the east, the Mexican territory is divided into 31 states over which stretch superb sandy beaches, important Mayan and Aztec archaeological sites, but also forests, volcanoes and canyons, all equally spectacular.
THE TOP 10 CITIES YOU HAVE TO DISCOVER
HOLBOX
If you're looking for those famous white sand beaches and crystal clear sea, this is the spot with a bonus. This island on the south of Mexico offers a peaceful place to rest and explore. Holbox will welcome you with calm waters, no cars and sand paved streets. But just because it's a small island doesn't mean there are no big things to explore, from bird watching (including flamingos 🦩and more than 150 bird species) to enjoying the bioluminescence effect at night or even swimming with whale sharks on the summer months, there will be no dull days on your schedule.
OAXACA
To get a taste of a complete different side of Mexico, far away from the touristic resorts, this is the right spot. The meca of culinary experiences, the whole state offers several dishes varying between even regions, there is not a better place to enjoy a real taste of mesoamerican food. Home to mezcal and exotic dishes like chapulines or agave worms, your paladar won't be bored. The capital of the state remains a colonial city where you can enjoy a walk on the (adoquinado) street while enjoying the architecture and handmade artisanies. Close to town you'll be able to explore zapotec ruins, Monte Alban and a natural event of petrified waterfalls, Hierve el agua.
TULUM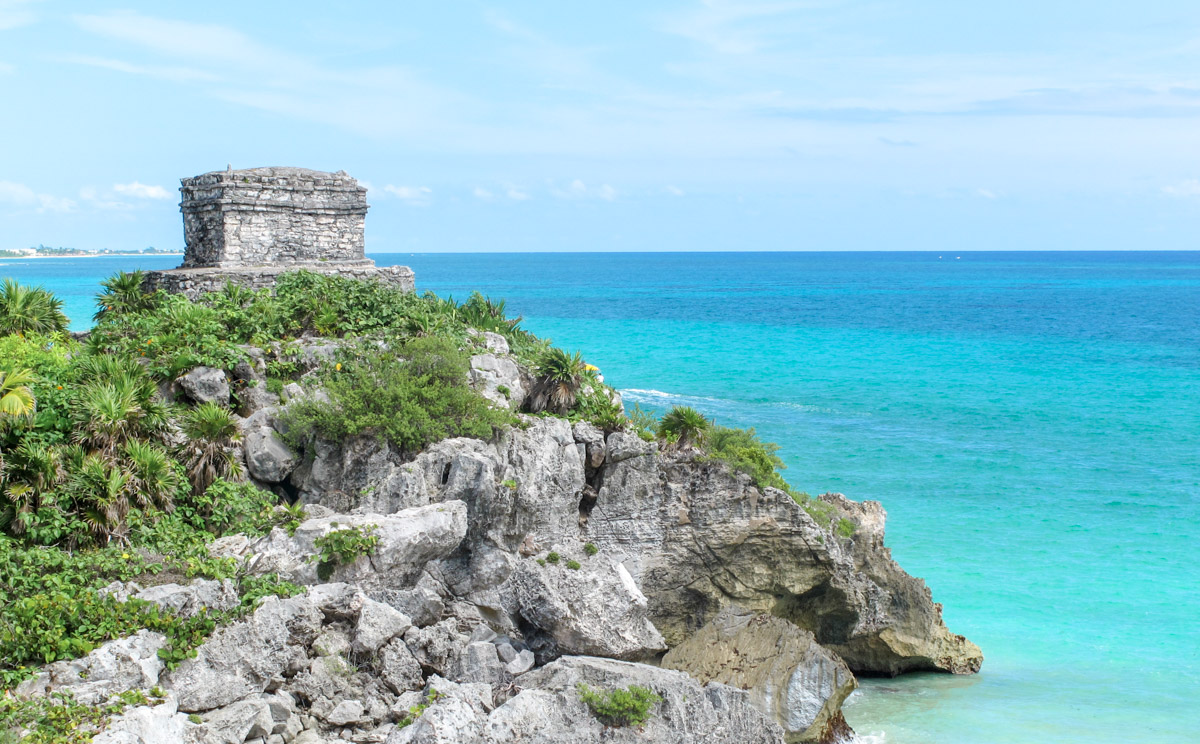 Famous for it's turquoise water and white sand Tulum has become an art scene as well. A place where you can enjoy from street art to concerts on the beach, Tulum is the place where relaxation and adventure go hand in hand. Tulum also offers one of the most visited archeological site, and the only one to be built overlooking the ocean.
LOS CABOS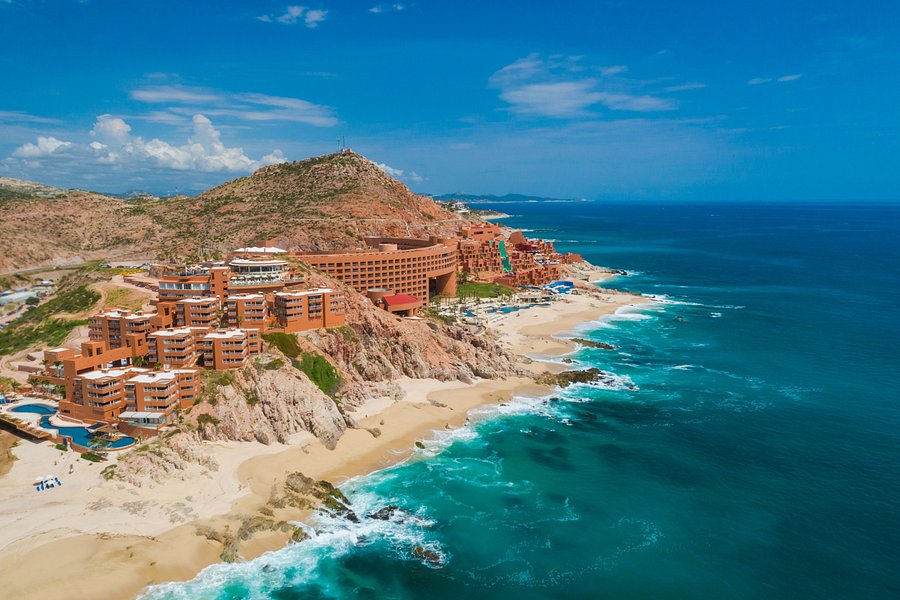 The place where it's sunny all year long. It's no wonder the area receives many foreign visitors every year. Los Cabos is composed of Cabo San Lucas, where you will find the biggest hotel resorts and overall a touristic scene. If you're looking for a more authentic experience, San Jose del Cano offers a closer to home ambiance. Both are connected by the Resort Corridor, which offers an amazing scenic view of the coastline. Los cabos is also the place where the dessert and beach meat, resulting in plenty of adventures from water sports (like fishing and surfing) to extreme sports (quads or even riding a camel on the beach).
SAN CRISTOBAL DE LAS CASAS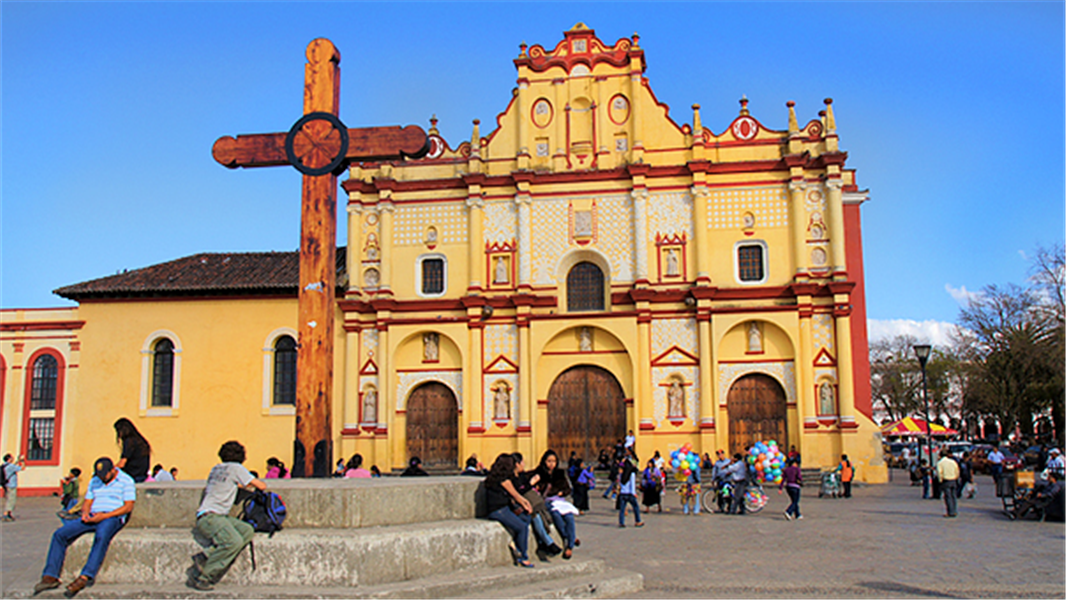 The cultural capital of Chiapas and a unique place to visit in the country. The city has preserved its century-old houses, cobblestone streets and colonial buildings, the most central being the main plaza, around which tourists find local people selling handicrafts and textiles in open-air markets. Surrounded by dozens of villages, it is one of the most deeply rooted indigenous areas in the country and the best spot to start exploring Chiapas, the southernmost state of Mexico.
VALLE DE GUADALUPE
Walk through vibrantly colored buildings line the cobblestone streets, the most romantic city with 16th-century origins nestled among central Mexico's Sierra Madre Mountains. Now a popular destination for tourists looking to delve into the music, food and arts scene of off-the-beaten-path Mexico. It's easy to swoon over the baroque architecture and artisan shops selling plenty of crafts, jewelry and handmade accessories. Explore the Parroquia de San Miguel Arcangel church, take some art classes at the well-known Instituto Allende or discovering handcrafted Mexican masks at the Another Face of Mexico mask museum.
PUERTO ESCONDIDO
Puerto Escondido is located on Mexico's Pacific coast in the state of Oaxaca. This beach town remains a small fishers town with simple hotels, restaurants housed in palapas where local fishermen prepared the day's catch. Puerto Escondido attracts a mix of surfers, backpackers and national tourists. Whether you're a beginner or a pro, Puerto Escondido is a great place to ride the waves, go to the beach or take a boat trip in search of sea turtles, dolphins, or whales depending on the season.
MEXICO CITY
The country's capital, it is also the spot for art, culture, shopping, recreation and cuisine, Mexico City attracts more than 12 million visitors every year and remains one of the top tourist attractions in the country. With a lively and diverse cultural lifestyle, with much to discover in its many historic buildings, museums, food and craft markets and art galleries. It hosts Chapultepec Park, more than 100 museums and plenty of art venues, as well as the lakeside area of Xochimilco.
GUADALAJARA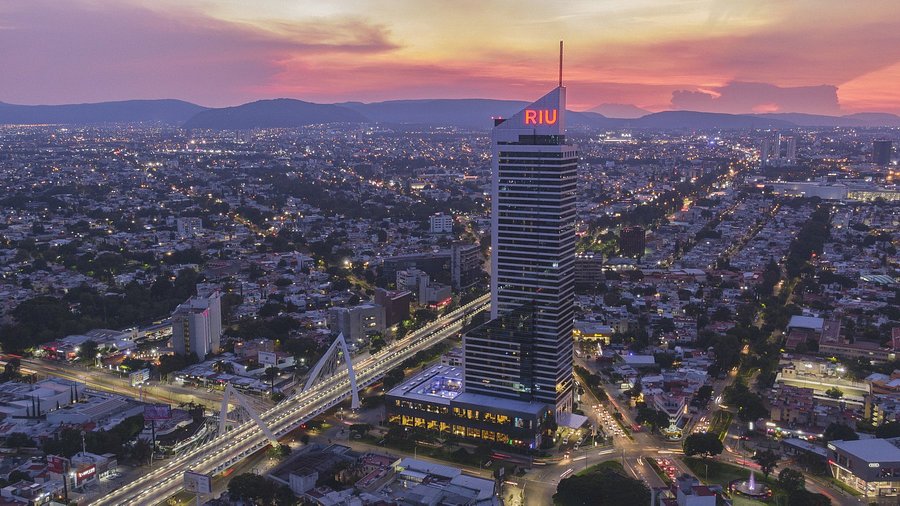 Home to mariachi music and tequila, provides a strong taste of Mexican culture, it is only one of the reasons to visit this city. Home to Plaza de Armas, The Metropolitan Cathedral and The Rotonda de los Hombres Ilustres, among several other museums and historical sites including Hospicio Cabañas, a UNESCO World Heritage site. Not to miss its surrounding agave fields, listed as a World Heritage Site. Some tourists take the popular Tequila Express and tour tequila country, seeing a number of haciendas and stopping for a tasting along the way.
COPPER CANYON
Main attraction is the Chihuahua al Pacífico train (commonly known to tourists as the Copper Canyon Railway), which runs through 390 miles of the canyons. The journey and the canyons, ranked as another of the top 10 places in Mexico, takes 14 hours and the experience is enhanced with breathtaking views and scenery. Copper Canyon is located in the state of Chihuahua, and it is also home to the 807-feet tall Basaseachic Falls, the second-highest waterfall in Mexico. Perfect spot for nature lovers and eco-tourists who enjoy hiking, camping and bird watching in the area.
EVERY ADVENTURE NEEDS MUSIC ! LISTEN FOR FREE
What is Amazon Music HD?
Amazon Music HD is a new high-quality music service offering more than 60 million titles in High Definition (HD) and several million in Ultra High Definition (Ultra HD), the highest audio quality available today. Amazon Music HD offers all music lovers lossless audio of superior quality. Existing Amazon Music Unlimited subscribers can upgrade to Amazon Music HD for an additional €5 per month.
THE BEST GUIDES TO VISIT MEXICO
THE PACK TRAVEL