Best for travel in United States
Rich in geographical and cultural diversity, America is a land infused by worldwide influences, blending together to take on a unique character of its own. From the concrete canyons of its major cities to the natural canyons of its national parks, with a panorama of glorious forests, enticing beaches and small towns, the USA is the premier destination for captivating the "travel experience" of a lifetime.
There is a wide range of tourist attractions in the United States such as historical buildings and landmarks, museums, galleries, amusement parks, festivals, outdoor recreation, spas, sports, restaurants, gambling and golf courses.
THE TOP 10 CITIES YOU HAVE TO DISCOVER
SALT LAKE CITY, UTAH
The capital of Utah, a state in the central western United States, has a population of 2.3 million including its metropolitan area. It is one of the snowiest cities in the country, which is also an advantage: there are many ski resorts nearby. It is a very green city with many parks. Main tourist site: Temple Square, a 40,000 m2 complex of gardens and buildings belonging to the Church of Jesus Christ of Latter-day Saints (the Mormons).
DES MOINES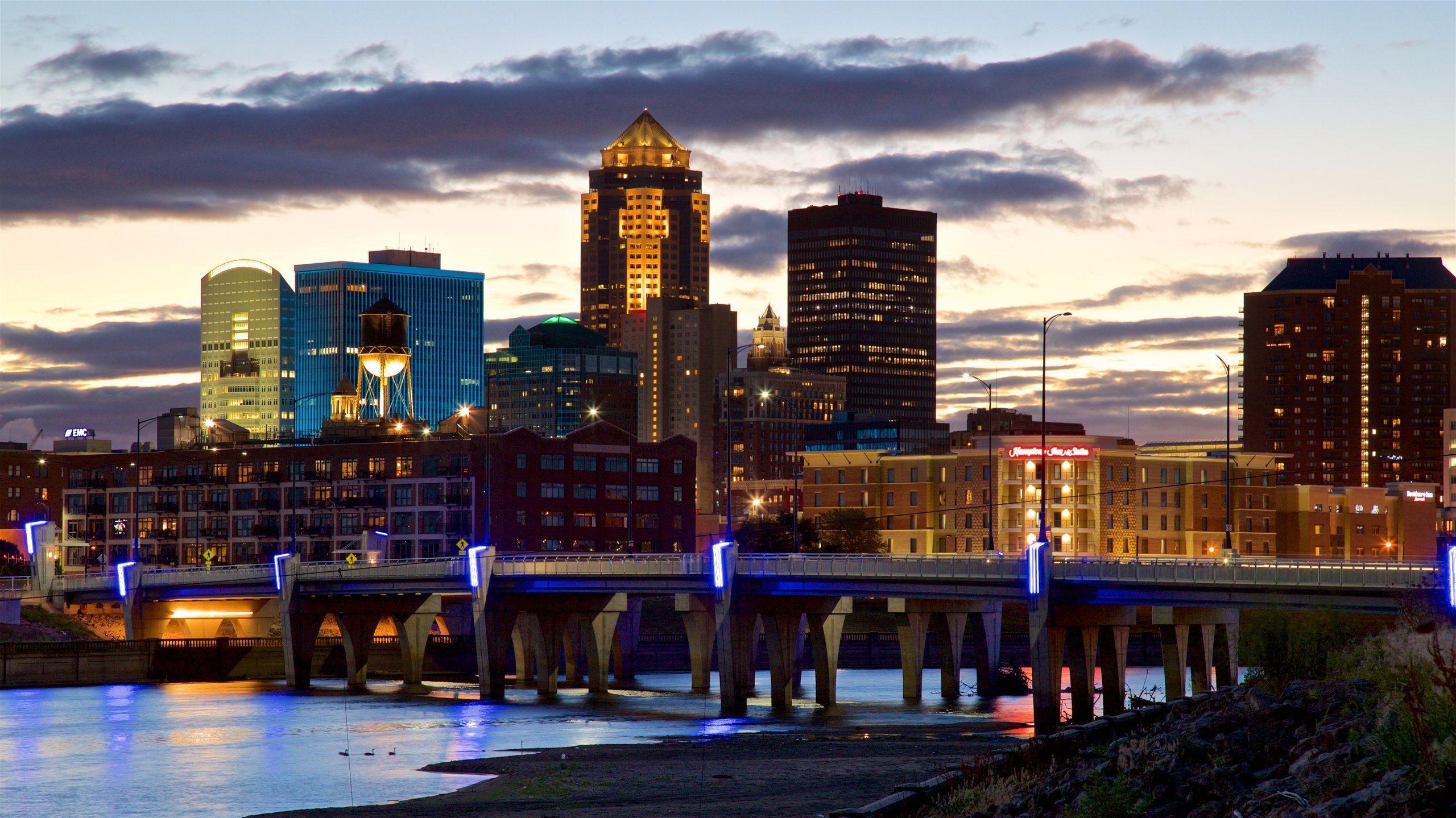 Des Moines, with only 600,000 inhabitants, is the city of banks and insurance companies. When you put it that way, it's moderately attractive. However, the millenials (15-30 year olds) are in favor for its covered footbridges that allow you to walk around the city (rare in the USA!), its vintage stores, its bars…
SAN FRANCISCO
With its 2737 m long, the emblematic Golden Gate Bridge is not the only asset of the most beautiful city in California. Go to the mythical Haight Ashbury neighborhood, home to hippies in the 70's, to stroll through the streets lined with Victorian houses, tattoo studios and trendy bars. At Fisherman's wharf you can enjoy the markets and its picturesque wharf, where you will regularly come across playful sea lions. Don't hesitate to visit the mythical Alcatraz prison or the magnificent Museum of Modern Art, where works by Matisse and Andy Warhol are on display.
CHICAGO

Its magnificent skyline and avant-garde urban design place Chicago at the forefront of architecture in American cities and beyond. This is evidenced by its many skyscrapers designed by the greatest architects and the amazing Millennium Park in the Loop district. Lincoln Park is also worth a look: it houses a zoo and a botanical garden and welcomes millions of visitors every year.
NEW YORK CITY
Its name immediately evokes colossal buildings and a statue that has become emblematic. Let yourself be tempted by a little shopping on 5th Avenue in Manhattan, a cupcake break at Magnolia Bakery and then head to Central Park for a moment of relaxation. You can also enjoy Brooklyn's bars in the evening in Williamsburg the hipster or Park Slope the literary. Finally, a detour to Harlem on 52nd Street is a must to attend unforgettable jazz concerts.
LAS VEGAS

In the middle of the Mojave Desert, Las Vegas is a mythical place known for its excesses of all kinds. It's hard to resist the numerous casinos on the Strip (main artery) which attract more than thirty million visitors every year. Gambling, fiery shows, weddings à la carte, hypnotizing signs and neon lights… Nothing is impossible in the city of sin!
NEW ORLEANS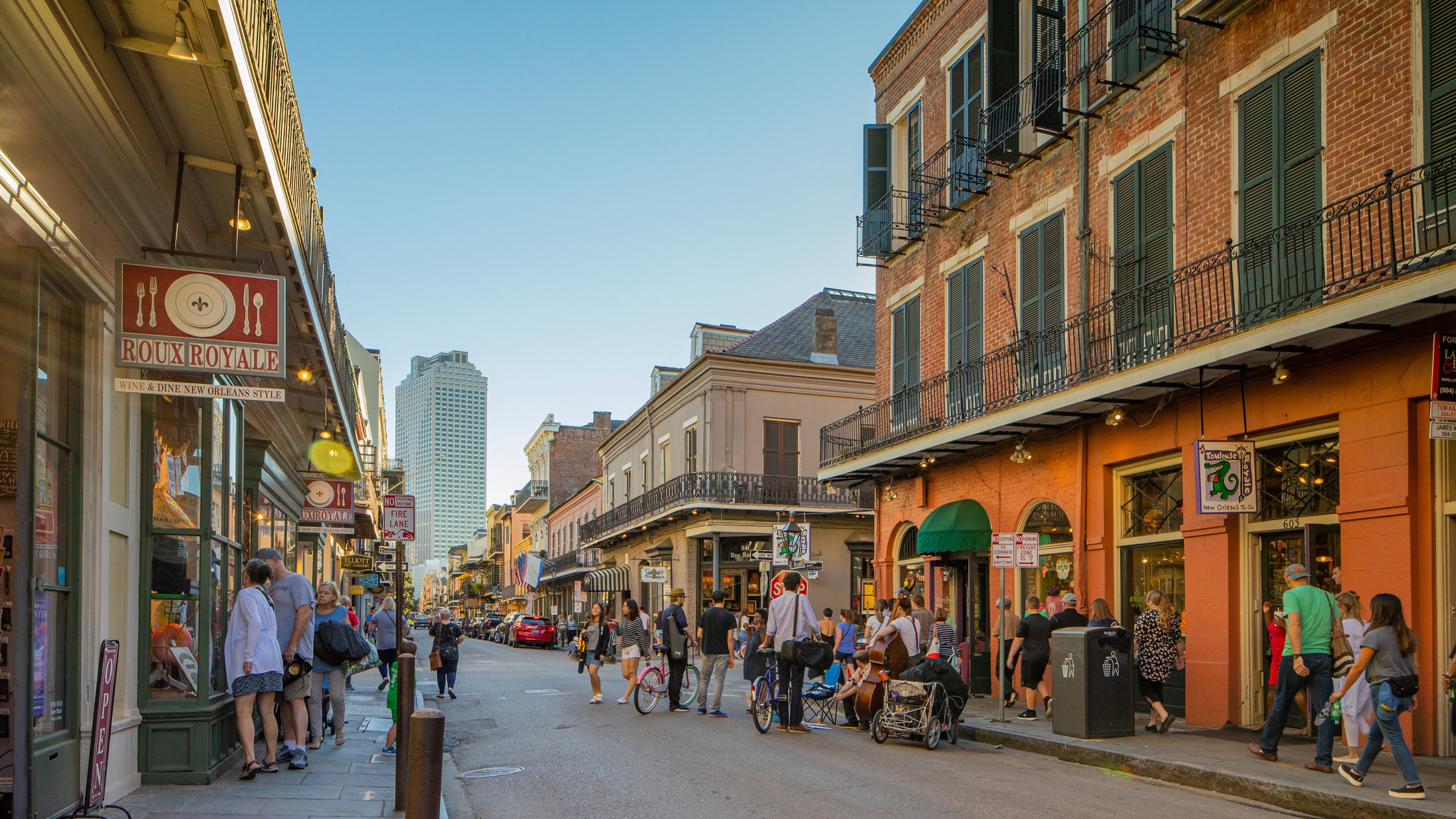 Located at the mouth of the Mississippi River, this charming city is unlike any other in the country. It retains a colonial architecture of Spanish and French inspiration, especially in the French Quarter, the historic center of the city where the St. Louis Cathedral stands. Right next door, in the Cabildo Museum, you can learn more about the history of Louisiana, full of twists and turns. Bourbon Street is the most famous street of the city but we prefer to meet you at the Faubourg Marigny to enjoy the bars and jazz clubs, here much more underground.
PHILADELPHIA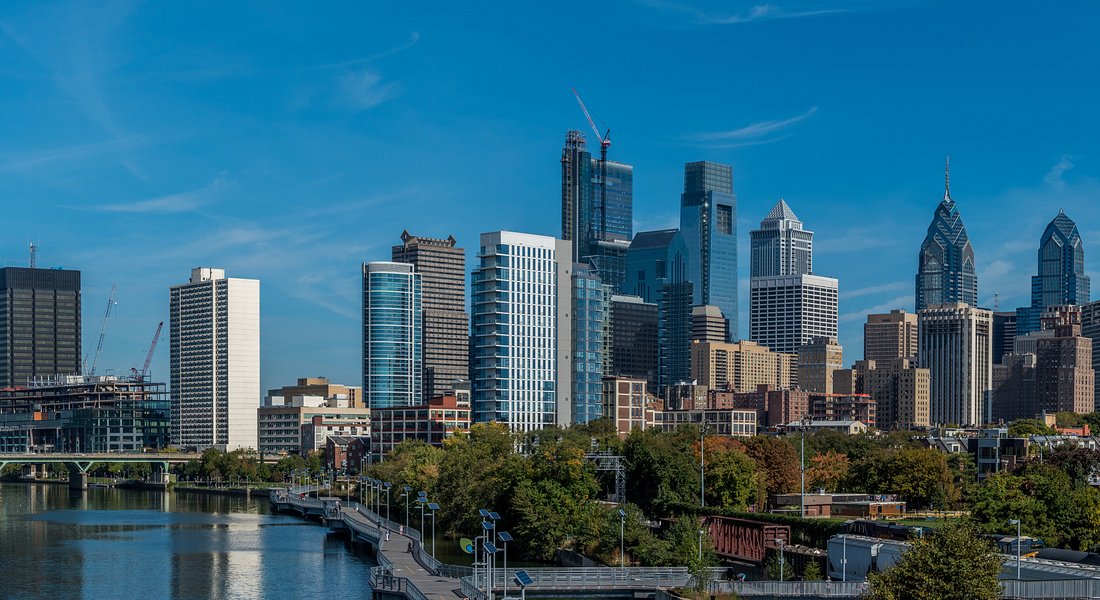 A historic city in the United States, it enjoys a dynamic and varied cultural life, particularly with its wide choice of museums. Among the best known are the Philadelphia Museum of Art and its steps, which many dream of climbing in the manner of Rocky in the eponymous film. Inside are the works of Rubens, Manet, Duchamp or Picasso: a must visit! Philadelphia is also a city attached to its heritage with many listed 18th century buildings and very few skyscrapers.
LOS ANGELES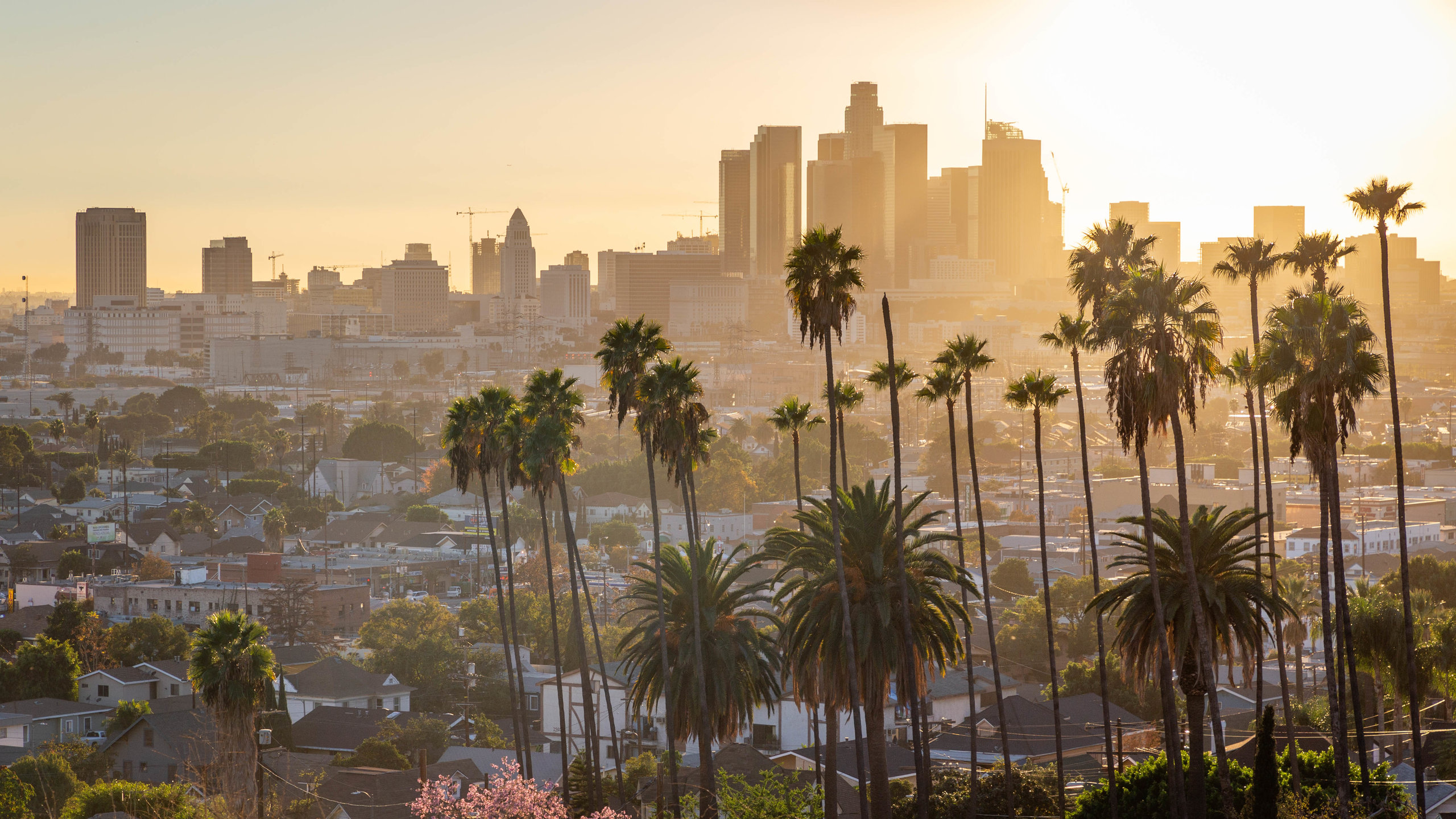 How can you resist the urge to wander through Hollywood Bvd and walk the Walk of fame in the footsteps of your favorite stars? Los Angeles is the city of entertainment par excellence. So have fun in local amusement parks, such as Universal City, where the sets of many cult movies are located, or Disneyland. Then enjoy one of the most beautiful beaches in California at the mythical Malibu. In the evening, head to Sunset Boulevard to enjoy the trendy bars and clubs or attend a concert.
SAN DIEGO
Close to the Mexican border, it enjoys a pleasant and sunny climate with beautiful beaches. Among the most remarkable is Coronado Beach, where it is good to surf or sunbathe. In San Diego, you should also see the Balboa Park which includes a zoo and a botanical garden with exotic plants, as well as museums, art galleries and shows. Finally, take advantage of the Gaslamp district, which is now a very lively historical district.
EVERY ADVENTURE NEEDS MUSIC ! LISTEN FOR FREE
What is Amazon Music HD?
Amazon Music HD is a new high-quality music service offering more than 60 million titles in High Definition (HD) and several million in Ultra High Definition (Ultra HD), the highest audio quality available today. Amazon Music HD offers all music lovers lossless audio of superior quality. Existing Amazon Music Unlimited subscribers can upgrade to Amazon Music HD for an additional €5 per month.
THE BEST GUIDES TO VISIT UNITED STATES
THE PACK TRAVEL