List of the cities to see in weekend
This is perfect if you're working full-time because weekend travel requires you to use ZERO holiday days. Well, unless you fancy tagging on an extra few days; which is totally justifiable. This is exactly why we wanted to share some of the best weekend trips in cities that'll sort out any wanderlust-feelings you might have. Plus, under each of the 25 different places, we've popped a link to a dedicated post on that very place. This all means you can get the full low-down on each spot without having to miss any of the weekend spots!
If you've come from the other side of the world, it can be a revelation to realize just how many wonderful cities are close enough to visit in a weekend, without spending half your time on a plane. You'll have the luxury to explore each destination properly, rather than dashing between them as you try to see as much of Europe as you can in a two-week holiday.
The list of the cities to see in weekend
BERLIN
Germany's capital city is relatively compact, despite being home to just under 4 million people. Its excellent public transport system means that you can zip between the major sights quickly enough to get through most of them in a weekend. It's even manageable on foot, with a circuit round Checkpoint Charlie, the DDR Museum, the TV tower, the Brandenburg Gate, the Reichstag (German Parliament building), Holocaust Memorial and Potsdamer Platz taking about two hours.
As you can see from that diverse list, Berlin is a patchwork of history, and the city doesn't shy away from the darker parts of its past. But it's also one of the most vibrant cities of modern Germany, so aside from doing the standard tourist route, it's also a great destination for street culture and nightlife.
LISBON
The capital city of Portugal has it all. There are beautiful historical buildings, such as the Monastery of Jerónimos and São Jorge Castle, delicious food, great museums, wonderful flea markets and sandy beaches a short journey from the city centre. Plus you can get there from the UK without even having to change time zone.
Lisbon is especially rewarding as a city that you can just wander around, taking in the atmosphere and walking off all the pastéis de nata (custard tarts – but they're so much better than the phrase 'custard tart' implies) that you've undoubtedly eaten. And if your feet start to get sore, hop on the vintage tram 28 and travel in style.

KRAKÓW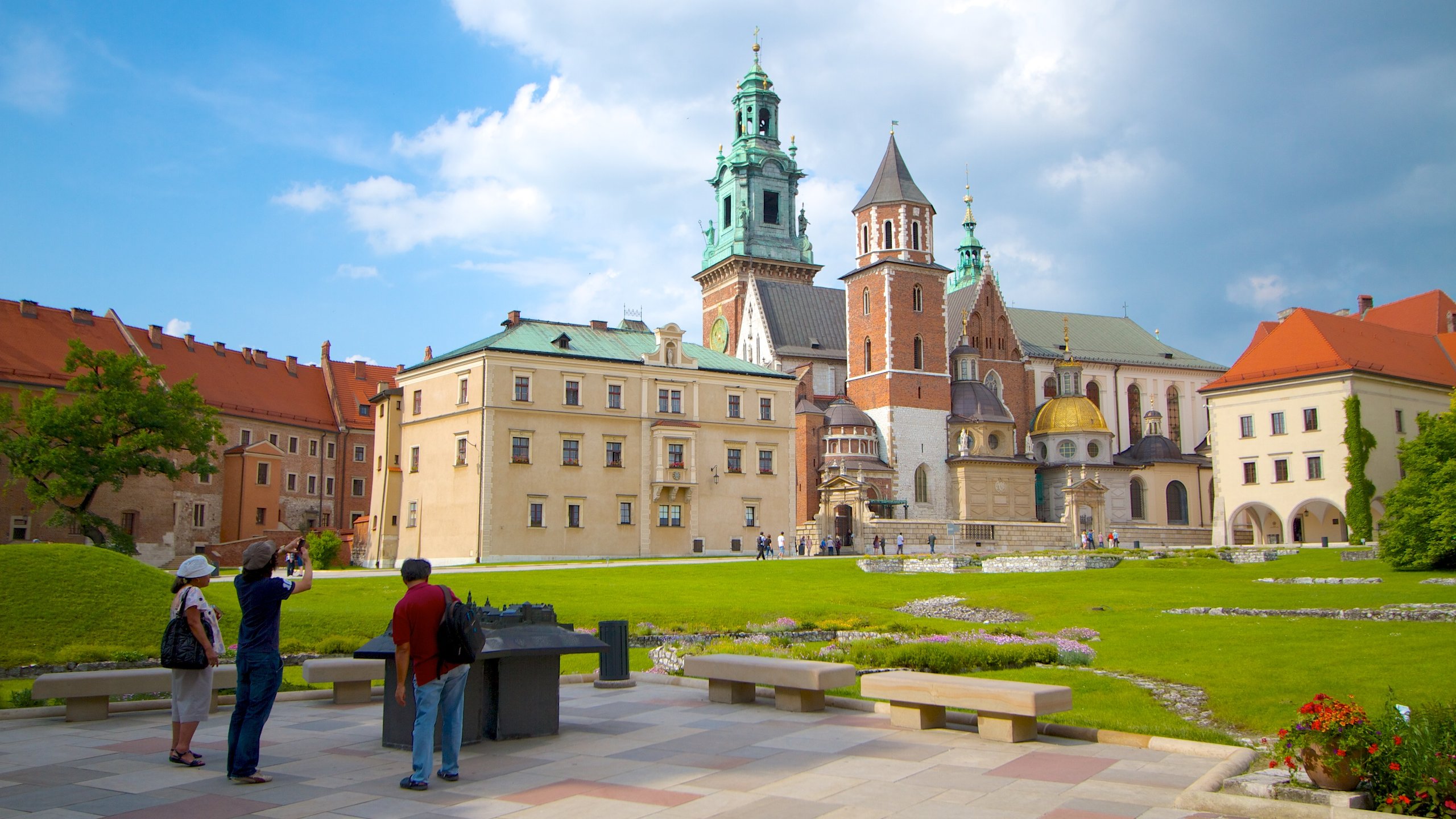 Poland's second-largest city is generally considered more attractive than its capital, Warsaw, which suffered considerable damage in the Second World War and the worst excesses of Communist architecture. Much more of Kraków's historic buildings have survived to the present day, including its medieval city walls; the historic centre of Kraków is a UNESCO World Heritage Site.
Within a weekend, you should just about have time to visit the Wieliczka Salt Mine, a vast construction that includes an underground cathedral, Wawel Castle, which is an imposing presence overlooking the city from Wawel Hill, and the medieval Old Town more generally. Alongside trying traditional Polish food, it's also well worth having a meal in the Jewish Quarter of Kazimierz, which is home to many of Kraków's best cafés and restaurants.
COPENHAGEN
Flight time from London: 2 hours
Denmark's pretty capital city looks like a picture on a Christmas card, especially in winter, when it fills up with Christmas markets and sometimes acquires a picturesque dusting of snow. The temperature is mild year-round, hovering in the high teens in summer and just above freezing throughout winter, making it a good option for a cosy autumn or winter break.
What makes Copenhagen particularly good for a weekend trip is that it's a compact city that's notable bicycle-friendly, which can be a good option if you haven't got long and want to explore in a hurry. There are palaces, a castle, beautiful gardens, churches and museums for you to visit, and the waterfront houses painted bright and cheerful colours make for an enjoyable stroll as well.
AMSTERDAM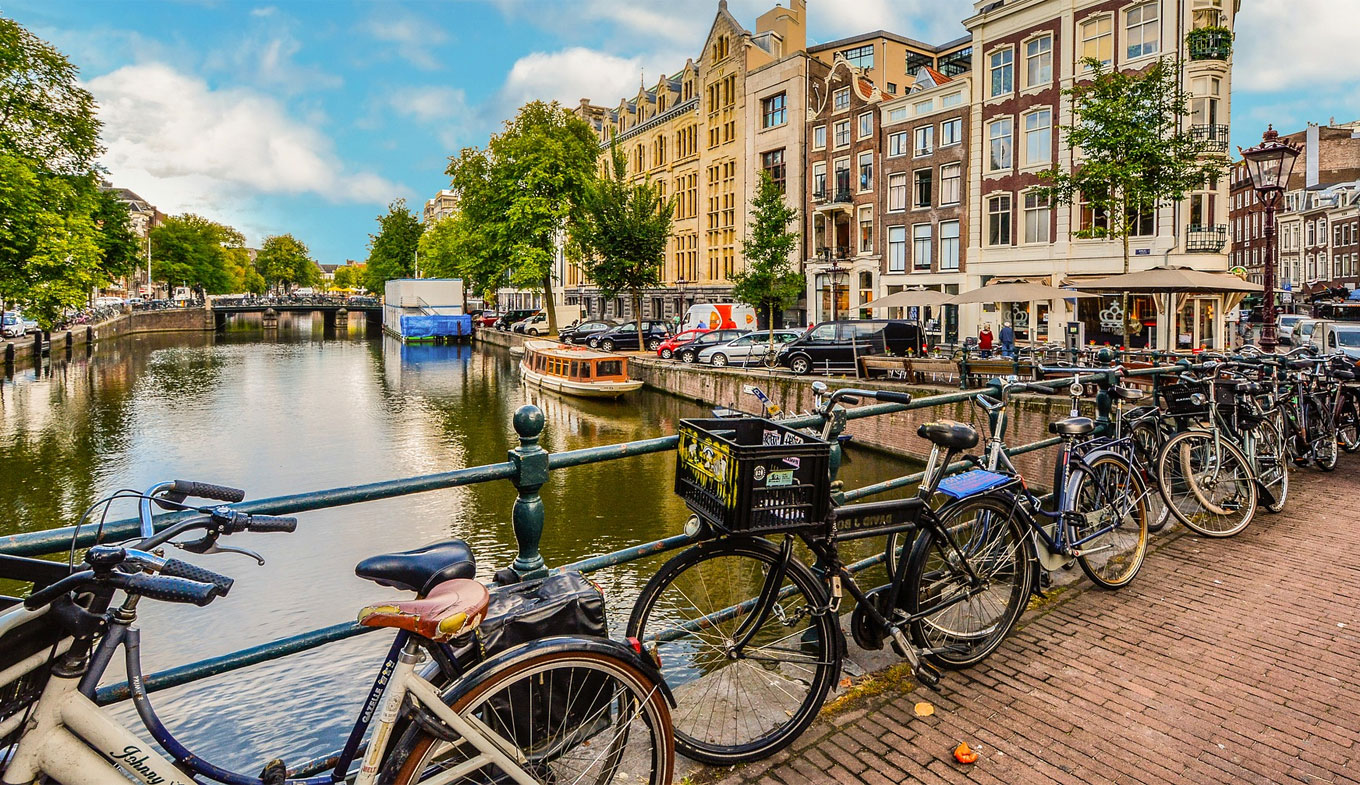 Flight time from London: 1 hour 15 mins (or take the Eurostar)
If the pretty buildings and canals of Copenhagen don't take your fancy, how about Amsterdam? The Dutch capital has a lively reputation, but it's a very safe city, with a lot to see in the way of museums and galleries as well as its famous nightlife. Amsterdam is particularly recommended for art lovers: there's the Van Gogh Museum, of course, but also the Rijksmuseum to see works by Vermeer and Rembrandt, among others.
Very busy in summer, Amsterdam becomes a little calmer and less touristy in winter, when visitors escape the falling snow in cosy cafés – though exploring the city by bike is less tempting when there's a danger you might slip into a semi-frozen canal.
EVERY ADVENTURE NEEDS MUSIC ! LISTEN FOR FREE
WHAT IS AMAZON MUSIC HD?
Amazon Music HD is a new high-quality music service offering more than 60 million titles in High Definition (HD) and several million in Ultra High Definition (Ultra HD), the highest audio quality available today. Amazon Music HD offers all music lovers lossless audio of superior quality. Existing Amazon Music Unlimited subscribers can upgrade to Amazon Music HD for an additional €5 per month.